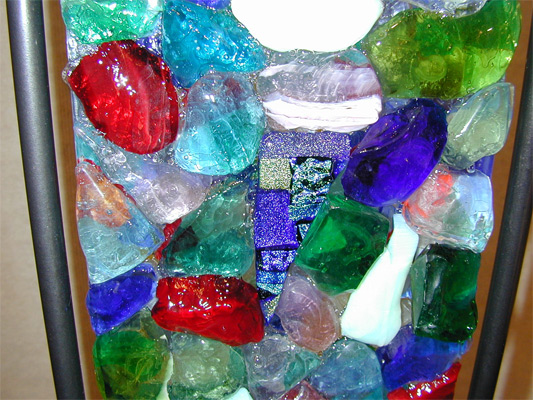 SOLD

FALLING WATER FOUNTAIN
item code:CLEAV-FALLWTRS

approx. 24"W 6' 4" High $2655
Comes with Supporting Table and many glass "stones" for the
reservior. A Pump for the main waterfall and smaller decorative pump
to place within the "stones", as well as two underwater lights are included.
Simple color preferences can be made.
item code:CLEAV-FALLWTRS

You may return any item within 30 days for a full refund, less shipping and handling charges.
Prices posted on this site are subject to change without notice. Artists will periodically adjust pricing based on demand, increased cost of materials, etc. We will notify you of any price changes prior to processing your order. You may purchase online by credit card from our secure server. However,
if you would prefer another method of payment, please call toll free 888-255-3527
Mon.- Fri. 10:00am - 7:00pm, Sat. 10:00am - 6:00pm, Sun. 12:00pm - 5:00pm HST.