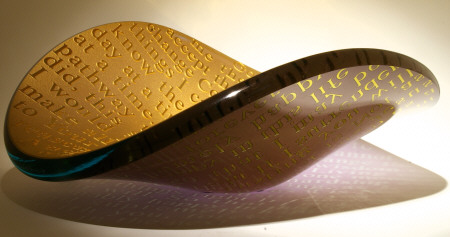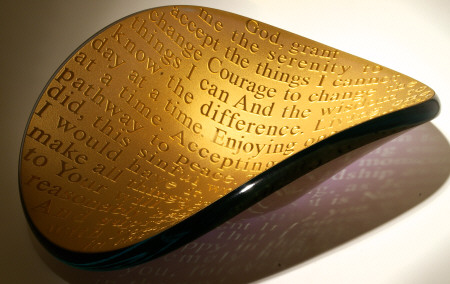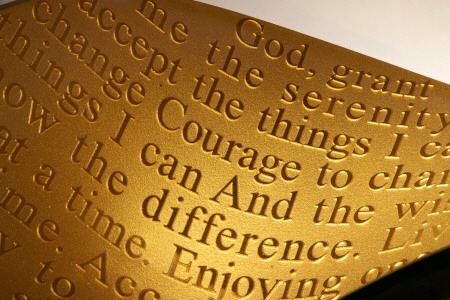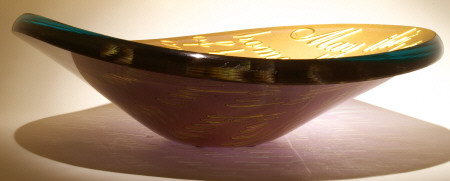 SERENITY PRAYER BOWL SMALL

approx. 16" w x 5.5" h
God, grant me the serenity to accept the things I cannot change Courage to change the things I can And the wisdom to know the difference. Living one day at a time. Enjoying one moment at a time. Accepting hardship as a pathway to peace. taking, as Jesus did, the sinful world as it is. Not as I would have it. Trusting you will make all things right if I surrender to Your will. so that I may be reasonably happy in this life, and supremely happy with you, forever in the next.

NOTE: Glass is ¾" thick and size and shape can vary from piece to piece.
Artist has agreed to make other vessels with literature quotes or
Bible scripture. Size and shape will vary depending on the length of the
quote/scripture and customer preference; also available in silver.


You may return any item within 30 days for a full refund, less shipping and handling charges.
Prices posted on this site are subject to change without notice. Artists will periodically adjust pricing based on demand, increased cost of materials, etc. We will notify you of any price changes prior to processing your order. You may purchase online by credit card from our secure server. However,
if you would prefer another method of payment, please call toll free 888-255-3527
Mon.- Fri. 10:00am - 7:00pm, Sat. 10:00am - 6:00pm, Sun. 12:00pm - 5:00pm HST.