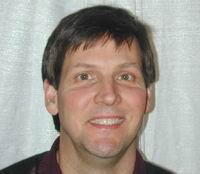 The iridescent beauty of Chris Paulson's fused glass art is timeless. Each piece is uniquely handcrafted using an ancient gradual heating and cooling technique dating back over 4,000 years.
Artistry and technical expertise transform the lustrous iridescent glass into contemporary functional art. A variety of pieces including platters, trays, picture frames, and coaster sets are available in a wide array of colors and sizes.
The lustrous, rainbow-like surface of the glass is suitable for everyday use, but nonetheless, should be treated with care. Chris hopes you and your customers will enjoy his fused glass art for many years to come.

SOLD

SOLD

SOLD
SOLD

SOLD

SOLD